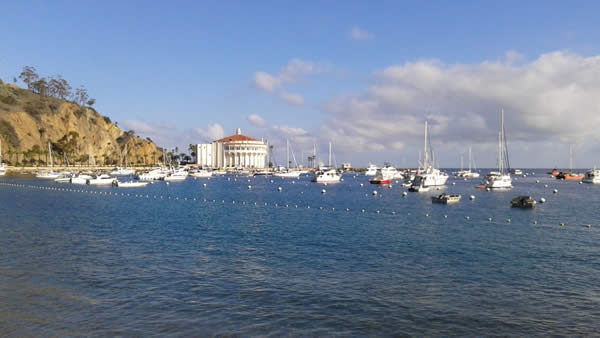 Catalina Island
Situated 22 miles off Southern California's coastline, Catalina Island invites visitors year-round. Getting there is easy with a travel time to the Island of just 15 minutes by air or 1 hour by watercraft. The golden state's only island, Catalina Island has unlimited choices for visitors to take pleasure in. Avalon hosts all the facilities of a bigger city, while the town of Two Harbors provides a sailor's heaven as well as silent getaway from the groups with very easy accessibility to outdoor camping and also wildlife. The island is likewise the home of several camps as well as camping sites along with the Wrigley Institute. Whether you are attending a holiday, a wedding event or corporate meeting, Catalina is the perfect location for all. Explore the island's history, maps and other island information at the Visitor Center.
The Catalina Island Conservancy runs a not-for-profit land trust that manages 88% of the island as a preserve. Wildlife sightings, hiking and camping are the top reasons to visit the interior of the island
Catalina Island has the "perfect climate", boasting a year-round Mediterranean climate, with warm, sunny days and cool, even chilly evenings. Summer temperatures average 75 degrees, while winter temperatures average 65 degrees. The sun shines an average of 267 days a year. Average rainfall is 12 inches per year.  


More information about Catalina Island can be found at the two Visitors Centers located on the piers in Avalon and Two Harbors. They offer guides and information for travelers. The Avalon Visitors Center is open Monday through Saturday from 8am to 5pm. Sunday and holiday hours vary seasonally. The Two Harbors Visitors Center is open from 8am to 5pm daily, but hours vary seasonally.
Catalina Day Cruises
Just a short boat ride from the Southern California coast will take vacationers to Catalina Island. You can book a one-day cruise to explore island's restaurants, attractions and outdoor sports. Or search the Trans-Catalina trail forf American bison, dive in the clear waters and gaze at marine life, or even jump 300-feet above the canyon floor on a zip line. Day cruises leave Long Beach and San Pedro ports daily.



Catalina Express
Catalina Express has departures daily from San Pedro and Long Beach to the Avalon pier. With a fleet of eight vessels, including four high-speed catamarans, the Jet Cat Express catamaran seats up to 381 passengers and the Starship Express catamaran accommodates 300 passengers. Arriving on Catalina Island in less than one hour, both vessels feature ceiling-to-seat-level windows for optimum viewing.
The Catalina Express fleet boasts comfy indoor-cabin seating or individual open-air seating on the upper decks. For an extra fee, the reserved seating in the Commodore or the more exclusive Captain's Lounge provides pre-boarding privileges, complimentary snacks and beverages.
Visit Catalina Now